Nothing quite compares to summer in Maine. Whether you prefer floating on the lake or hiking in the mountains, Maine has something for you.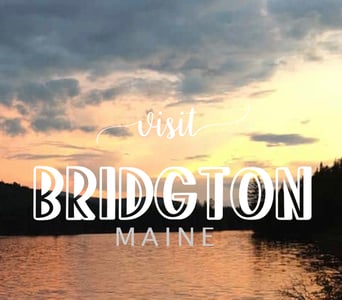 We're predicting an incredible summer up here in Maine, especially with the grand opening of our new recreational dispensary in Bridgton, Maine.You'll love the cozy town of Bridgton. Take a day trip or spend the weekend exploring some of our favorite spots in Bridgton, Maine:
1. Head to Highland Lake

Pack a lunch and head to Highland Lake Beach for the day. There are plenty of picnic tables to relax at while you look at the mountain view, or you can rent a paddleboat and head out onto the calm waters. If you're up for a walk, there is an easy 2-mile loop on the north side of the lake that is great for families and open year round.
2. Enjoy a movie at the Bridgton Twin Drive-In
Bridgton Twin Drive-In Theatre is an old-timey drive-in theater that opened in 1957. There are two outdoor screens, and they offer both retro and current films. There's a snack stand of course – plus, where else can you bring your dog to the movies with you.
3. Explore art galleries and museums
Bridgton is home to Gallery302 and the Rufus Porter Museum of Art and Ingenuity. Gallery 302 is a visual arts co-operative gallery that features over 40 local artists. They exhibit original works of art to enhance art appreciation and presence in the western Maine Lakes region and surrounding communities. The Rufus Porter Museum features the history of the 19th century New Englander, Rufus Porter. He is well known for his landscape murals and miniature portraits, and he was the founding publisher and editor of the Scientific American magazine.
4. Hike or bike Shawnee Peak
Most people think of Shawnee Peak as the perfect skiing destination (which it is!), but it's also a great spot in the summer. Hike to the top of Pleasant Mountain via Ledges Trail to the old Forest Service fire tower, rent a mountain bike and explore the trails, or pick wild Maine blueberries right on the mountain!
5. Visit the Bridgton Sweet Dirt dispensary
Our Bridgton, Maine store - located at 1 Beaver Creek Farm Road - will be opening in July 2022! We offer adult use (recreational) cannabis. From flower to edibles and pre-rolls, we have what you need to help you relax this summer. Our premium Maine cannabis and cannabis-infused products are locally grown and crafted. Learn more about Sweet Dirt here, and visit us in Bridgton soon.