Sweet Dirt vape pens and cartridges are made by Jupiter Research. We chose Jupiter Research for their innovation, adherence to ISO and GMP guidelines, and commitment to delivering safe, reliable vaporization hardware.
In response to recent concerns over the safety of e-Cigarettes, Jupiter Research issued the following statement: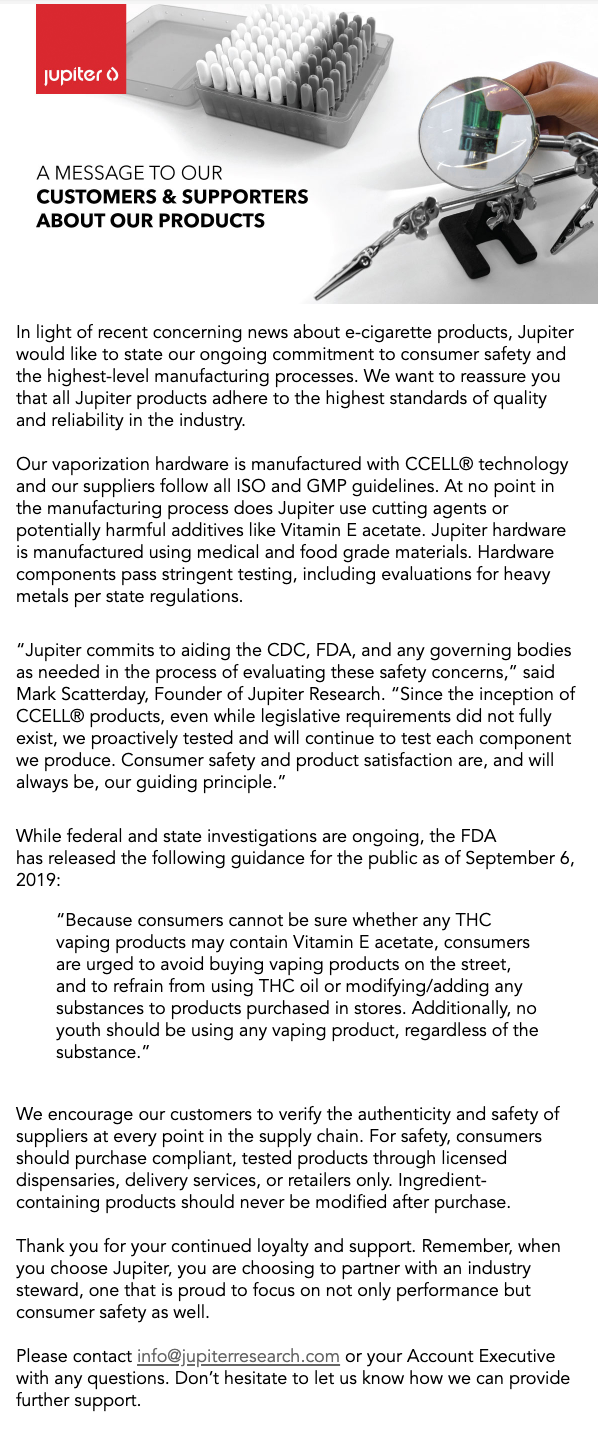 Sweet Dirt is a Maine-licensed caregiver and tests all of its products, including cartridges, for potency and purity. If you have questions about our vaping products, please contact us at info@sweetdirt.com.