Dream Star (Santa Cruz Blue Dream X Stardawg 2)
Greenhouse-grown in living soil and with organic growing practices, Sweet Dirt's Dream Star has a complex aroma, blending notes of sandalwood and herbs with Fall spices and a lingering Maine blueberry sweetness. Dream Star's flavor is herbal with hints of spice and enduring sweetness coming through on the finish.
Dream Star has a warm, enveloping effect. Lightly felt in the body — without sedating. Dream Star offers a balance of clear-minded, functional euphoria and focus, making it well-suited for day or night-time use.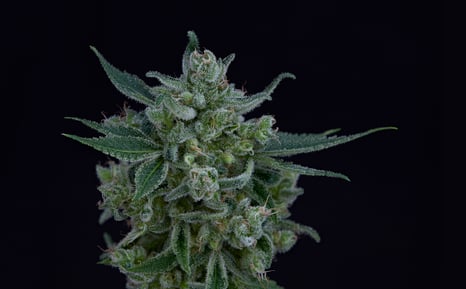 Dream Star THC levels come in at 19% to 23%.
Check out this strain and many more at Sweet Dirt Portland and Sweet Dirt Waterville.
Sweet Dirt's focus on the creation of proprietary soils and organic growing practices have earned the company the coveted MOFGA (Maine Organic Farmer and Gardeners Association) 'Certified Clean Cannabis' (MC3) designation (achieved by fewer than 1% of all licensed cannabis growers in Maine) - and, as of this writing, Sweet Dirt is the first and only company in Maine to have its recreational cannabis certified clean.