Plan Your 420 Celebration with a Visit to Your Favorite Maine Dispensary
Loyal 420 celebrators more than likely know the origins of 420 but it's always worth paying homage to "the Waldos", before launching into 420 celebration details! Back in the '70s, a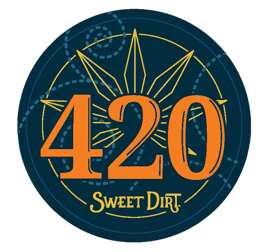 group of five high school friends in San Rafael, California named themselves the Waldos after meeting up after school at 4:20pm and plotting their hunt for the elusive cannabis plant in the Point Reyes Forest. Today, 420 is undeniably one of the biggest holidays for cannabis lovers across the country and is a highly anticipated annual celebration of cannabis use and legalization.
From coast to coast, 420 celebrations will be alive and well once again in 2023! Fun events and deals won't be in short supply, including at many of the 103 Maine dispensaries. If you're starting to think about your plans for 420 and are looking for the best Maine cannabis, here are a few resources that might be helpful:
Herb, type 420 into the search bar and you'll get some rich information on popular 420 cannabis strains and the history of 420.
Leafly, also puts out some interesting articles related to 420 from must have 420 accessories to finding a date for 420.
Weedmaps, if you're strictly looking for the best 420 deals, Weedmaps is your go-to site. They highlight all of the best dispensary deals, including some from Sweet Dirt.
Sweet Dirt will be running 420 cannabis deals all day long at our Portland, Waterville, Rockland, and Bridgton adult use stores:
*Sweet Dirt Flower 20% off
*Sweet Dirt Ounces (mix & match 8 x 3.5g) - $200
*Sweet Dirt Carton 5pk Pre-Rolls 25% off
*Sweet Dirt Live Resin Vape Carts 25% off
*Sweet Dirt Chocolates 20% off
*Sweet Dirt Live Rosin 10% off
*Mix & Match Beverage 6-Packs 20% off
*All Glass 20% off
*All Accessories 20% off (exclusions apply)
*All Puffco and Pax 10% off
*All Merchandise BOGO Free
*Gummies 20% off
420 at Sweet Dirt is more than just deals on organically grown cannabis… there will be plenty of activities happening at all of our Maine dispensaries: ​
Portland open 8am-8pm​
Glass blower David Buechner of @beakglass will be​ doing live demonstrations from 12-4pm
Vendor pop up Leune/CLDZ 1-3pm
​Waterville open 8am-8pm​
Red Barn Road Show Food Truck @redbarnmaine onsite 11am-2pm​
Photo booth with photographer Jade Mathieu 12-4pm​
​Bridgton open 10am-8pm​
Musician @Jay_Larkin_ 5-8pm​
Rockland open 11am-8pm​
In store raffle and snacks!