A year into Maine's long-awaited rollout of recreational cannabis, the Portland Phoenix's Collin Ellis reflects on the rollout and the opportunity forward for Portland cannabis retailers.
"Some municipalities, like South Portland, were out of the gate with licensed dispensaries on day one. But the city of Portland dragged its feet, trying at first to employ a controversial – and complicated – matrix system, which would have awarded points to applicants based on various criteria. The 20 applicants who scored the highest would have been awarded the city's only licenses. But Portland dropped that plan after it was challenged in the courts.
According to Jessica Hanscombe, the city's director of permitting and inspections, 23 licenses have been issued to various marijuana businesses in Portland since March, including adult-use retail stores, manufacturing facilities, testing facilities, and businesses that are both retail and medical. Another 53 applications are under review, Hanscombe said.
One of the most visible dispensaries in the city is at 1207 Forest Ave., in the former Wok Inn building at Morrill's Corner.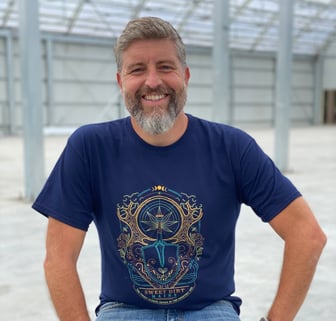 "It was special for us," Jim Henry, chief executive of Sweet Dirt, said. "We spent the better part of a year getting ready for that building and renovating that beautiful building. It had gone through its dark ages, but we came right in at the end for the renaissance. We were happy to renovate a Portland landmark."
Although it's not downtown, Henry said Forest Avenue/Route 302 brings people from all around the state past the store, which opened in March.
"Morrill's Corner is a really cool area," Henry said. "Forest Avenue is one of the coolest streets in the entire state."
Sweet Dirt opened its first storefront on Kennedy Memorial Drive in Waterville last December. At both locations, he said, the stores have developed loyal customer bases.
"It was exciting to see this summer, we had a great amount of foot traffic," Henry said. "Some days I would work the door in Portland, and I would see 20 licenses from different states. You name it, people from any part of the United States were coming to see us."
Henry said Sweet Dirt prides itself on the variety of products it offers and sourcing from local providers around the state. He said most of what they sell is flower, although edibles are a growing product.
In particular, he said, there are more people over the age of 62 coming in to explore a range of products other than flower.
"We have our own edible line coming out in November, it took us a year to get it out there," he said. "Concentrates are flying off the shelves, that's what surprises me the most. And beverages, people love beverages."
Cannabis-based beverages are a growing trend in the adult-use recreational market and are an alternative to smoking or vaping. Henry said it's likely because they can create a different kind of social atmosphere – people enjoy having a beer at a social gathering, and fast-acting cannabis beverages can fit right into that tradition. Often these beverages are flavored like soda, lemonade, seltzer, or other familiar drinks.
"This is an industry that has a past, there are no two ways around that," Henry said. "I don't believe that was justified. It's a wonderful industry that provides solace to people. We're very excited that this is now a legal industry for folks. What's really exciting is the normalization of this and to see people get into it who hadn't before."
To learn more, read the complete Portland Phoenix article, Marijuana in Maine: A Year Older, a Year Higher.