More than a year into Maine's legal recreational marijuana market, Sweet Dirt remains the only cultivator of organically grown Adult Use Cannabis, certified clean by MOFGA.
Per MJ Brand Insights, in their recent article 5 Maine Cannabis Brands that are Clean Green Certified:
"Looking for organic cannabis in Maine? When it comes to organically cultivated weed, Clean Green Certified is the way to go to ensure your cannabis is sustainable, compliant, and reputable. So what are the options? Turns out there are several organic medical cannabis brands in Maine to choose from. Organic recreational cannabis is a little harder to come by.
Th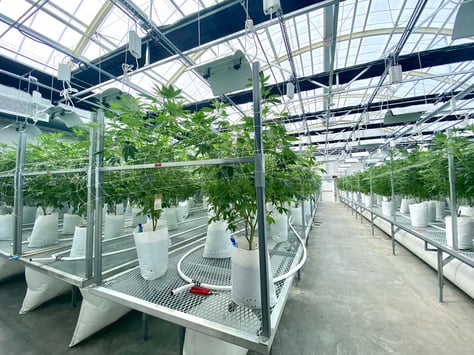 ose seeking pesticide-free cannabis in Maine have a wide selection of Sweet Dirt products to choose from. Certified Clean Green by the Maine Organic Farmers and Gardeners Association (MOFGA), the vertically-integrated business was the first cannabis company in Maine to achieve Clean Green Certification.
In fact, Sweet Dirt remains the only adult-use option for organic cannabis in Maine. Their first adult-use Clean Green Certified harvest was announced in June of 2021. The other cannabis brands on MOFGA's certified producer list are all medical only.
Sweet Dirt offers flower strains, concentrates, tinctures, topicals, edibles, and extracts – all from their plants grown in living soil with organic matter and beneficial microbes. You can find Sweet Dirt products at their Waterville or Portland retail locations. "
Sweet Dirt is incredibly proud to be certified clean in both medical and adult use cannabis.
To read the entire article here: 5 Maine Cannabis Brands that are Clean Green Certified