Since the very creation of Sweet Dirt in 2015, we have been committed to the health of our plants and our planet.
Our mission is to be Maine's recognized source for organic, clean label, and sustainable cannabis. And we strive to be an engine for growth and change in Maine: championing organic growing practices and elevating the cannabis conversation and buying experience.
Our sustainable growing practices
We always say, "Nature knows how to grow." We look to Mother Nature as a guide when it comes to our growing practices. We grow our plants in living soil, rich in organic matter and beneficial microbes, and with clean water. Our blend of essential nutrients and helpful bacteria yields the "sweetest soil" that keeps plants strong from the roots up. We never use additives, fillers, or toxins.
We do not rush our growing or harvesting process. We nurture our plants with patience, our flower is cured on the stalk, and is always trimmed with care. Every single plant is monitored and cared for by hand throughout the entirety of its lifecycle by a team of devoted and experienced cultivators. From the way we prepare our soil to the design of our greenhouse, we follow the lead of Mother Nature, and take our time with the details.
Maine's largest sustainable cannabis greenhouse
Last year, we moved into our state-of-the-art 32,800 sq ft greenhouse in Eliot, Maine, allowing us to provide our plants with a stable and ideal growing environment as close to nature as possible.
It harnesses year-round natural sunlight to utilize all the benefits that come from a full light-spectrum, like higher terpene percentages and more diverse cannabinoids. With sunlight as its primary energy source, the greenhouse uses 50% less energy than similar indoor grow facilities. A non-stop drip emitter requires less water than hand watering, and the staggered spacing of the plants helps with efficiency.
Certified clean cannabis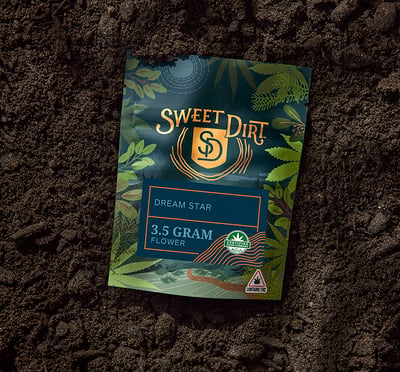 We are proud to be Maine's first and only grower of Certified Clean Cannabis, as designated by the Maine Organic Farmers and Gardeners Association (MOFGA
). Growers must follow certain practices and undergo an annual on-site inspection to remain certified in the MOFGA Certified Clean Cannabis Program (MC3). We are extremely proud of our organic growing practices.
Sustainable cannabis packaging
Packaging in the cannabis industry is challenging given the need to balance aesthetic, functionality, speed to market, and compliance to ensure packaging meets child-resistance regulations.
Our exit bags are made of plant-based raw materials in a LEED (Leadership in Energy and Environmental Design) certified factory powered by wind and other renewable energies. Our pre-roll tubes are made of ocean reclaimed plastics and our cart and concentrate boxes are made of recyclable materials and manufactured right here in Maine. Read more about our sustainable packaging.
Our passion for community
Sustainability starts with our communities. We strive to provide only the best experiences for the people in our community. We support other local businesses, and we carry a carefully curated collection of products from like-minded growers. We will always work together towards a kinder, more sustainable world.
Learn more about our sustainability practices here, or visit us in person at any of our Maine locations.